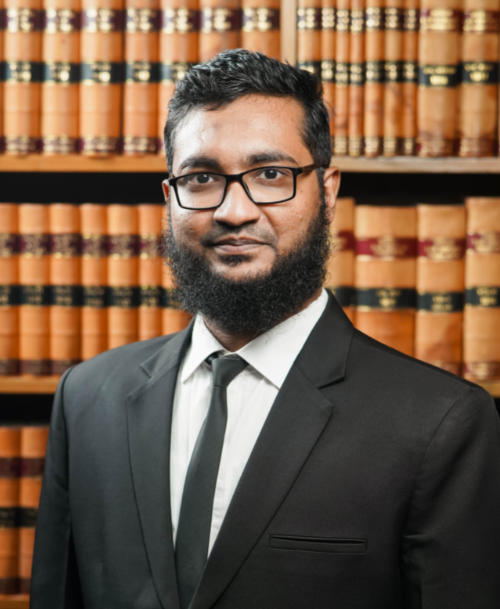 Asif Iqbal
Enrolled: 2021 (District and Sessions Court)
Associate
---
Md. Asif Iqbal is an Advocate, a Barrister, and an Associate at Dr. Kamal Hossain and Associates, having joined the firm in 2022.
Asif has experience in both corporate matters and litigation, and practises in the areas of civil, commercial, competition, insurance, labour, employment, taxation, real estate and construction law.
Asif has been part of teams working on mergers and acquisitions, due diligence on immovable properties, and on legal and regulatory compliance advice. He has represented clients in the District, Sessions, Magistrate's and Labour Courts. He also regularly appears before other bodies such as the Competition Commission, Customs Excise and VAT Appellate Tribunal, Bangladesh Energy Regulatory Commission and the Insurance Development Authority.
Asif has experience in legal technology and legal resource management, data analysis, and legal data digitalization, and helped to found an award-winning legal database. The Asia Law Portal has ranked Asif 20th among 30 individuals to watch in the business of law in Asia in 2023, based on his activities in the legal tech industry.
Asif holds an LLB (Hons.) degree from the University of East London, United Kingdom (2014), and a Post Graduate Diploma in Law from the University of Law, United Kingdom (2017). He was called to the Bar from the Honourable Society of Lincoln's Inn (2018), and was enrolled as an Advocate by the Bangladesh Bar Council (2021).
Asif is a member of the Dhaka Bar Association and the Hon'ble Society of Lincoln's Inn.