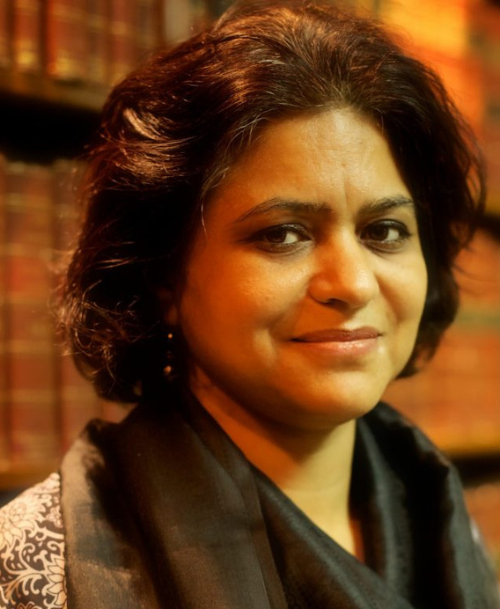 Sara Hossain
Enrolled: 2021 (Senior Advocate)
Deputy Head of Chambers and Partner
General Affairs, and Pro Bono
M: +88 01713031828
E: shossain@khossain.com
---
Sara Hossain is a Senior Advocate at the Supreme Court of Bangladesh, a Barrister and Partner and Deputy Head of Chambers at Dr. Kamal Hossain and Associates.
Sara has been advising and representing individuals and organisations in the areas of constitutional, corporate and family law for more than thirty years. She has advised and represented local and international organisations, in particular, not for profits, on incorporation and regulatory matters, and has provided expert evidence in cases on family law, including custody disputes and cases of forced marriage.
Sara leads the Firm's pro bono practice, and has been involved in public interest litigation representing leading rights organisations and activists in the country. She has been lead counsel in many reported cases on the right to equality and non-discrimination, focusing on discrimination against women, disability-based discrimination, children's rights, and freedom of expression, among others. She also serves pro bono as the Honorary Executive Director of the Bangladesh Legal Aid and Services Trust.
Sara writes and publishes on access to justice, constitutional rights, legal aid, public interest litigation, and women's rights amongst others. Her publications include Remedies for Forced Marriage in South Asia: A Handbook for Lawyers (INTERIGHTS, London, 2014), 'Honour': Crimes Paradigms and Violence against Women (Zed Press, London, 2005) (both co-edited with Lynn Welchman), and Revisiting Personal Laws in Bangladesh: Proposals for Reform (Brill, 2019) (co-edited with Faustina Pereira and Shahnaz Huda).
Sara is currently a Professor of Practice at SOAS, University of London. She has received awards for her work from, among others, the Lawyers' Committee for Human Rights and the US State Department (Women of Courage). She serves on the boards of several national and international organisations, including DNET and IID in Bangladesh, and South Asians for Human Rights. She has served on several UN human rights expert bodies and currently serves on the Fact Finding Mission on Iran, appointed by the President of the UN Human Rights Council.
Sara was educated at Wadham College, Oxford (1988), and called to the Bar from Middle Temple (1989). She was enrolled as an Advocate by the Bangladesh Bar Council (1990), permitted to practise before the High Court Division (1992) and the Appellate Division (2008) of the Supreme Court and was appointed as a Senior Advocate (2021).
Sara is a member of the Dhaka Bar Association and the Supreme Court Bar Association, and an Overseas Bencher of the Middle Temple.
Sara Hossain is a prominent name for human rights and public interest litigation, including pro bono matters. She also has expertise in administrative and constitutional disputes, as well as family and employment law matters..
Chambers and Partners, 2023